All Lessons Include:
– FlightScope
– Video Analysis – CoachNow Platform
– BodiTrak
– 2D Video
 * Cancellations within 24 hours are subject to charge *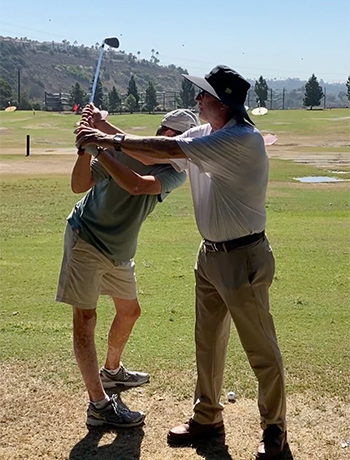 Rates for Adult Instruction
$90.00 for 1/2 Hour lesson
$180.00 for 1 Hour lesson
$495.00 for Series of 6 lessons
Putting Studio Rate
T.O.M.I
The Optimal Motion Instructor
$180 for 1 Hour Putting Lesson
Rates for Junior Instruction
$80.00 for 1/2 Hour lesson
$160.00 for 1 Hour lesson
$440.00 for Series of 6 lessons
Short Game School
$160 for 3 Hour School
Next Short Game School:
TBA
  I use the CoachNow platform for many reasons. It allows me to create a space for my students where they can access all their lesson content on any device they choose. Each video contains a caption so the student does not have to view an entire email to get to the content they want to view. It is also very easy to see your improvement from session to session. Another nice advantage is that on course, short game and supervised practice content is easy to add to a student's space for their review. The video resolution is fantastic and the audio is crystal clear. My students absolutely love this program!!